The best way to organize your notes
From Paper to Your iPhone
Sold Out $29.95
An easy way to organize your handwritten notes.
The THINKERS Notebook makes it easy to capture notes on paper so you can organize and share them from your iPhone.
A Uniquely Designed Notebook
Use any type of pen/pencil including fountain pens and highlighters.
Premium material including soft-touch leather cover and 120 gsm paper.
256 individually numbered pages providing ample pages to write on.
5mm dot-grid design that blends perfectly on the page.
Lay-flat binding that keeps your pages flat.
Unique design & optimized for use with the free companion iPhone App.
FREE iPhone App
Advanced handwriting recognition including cursive.
Automatically converts titles & hashtags on the page into note titles and tags in the App.
Integrated Cloud Storage to automatically backup your notes.
Optimized for your THINKERS Notebook for fast scanning, organizing, and sharing
Every element of this notebook and app is carefully considered and crafted. And now it's ready to help you become the best thinker and creator that you can be.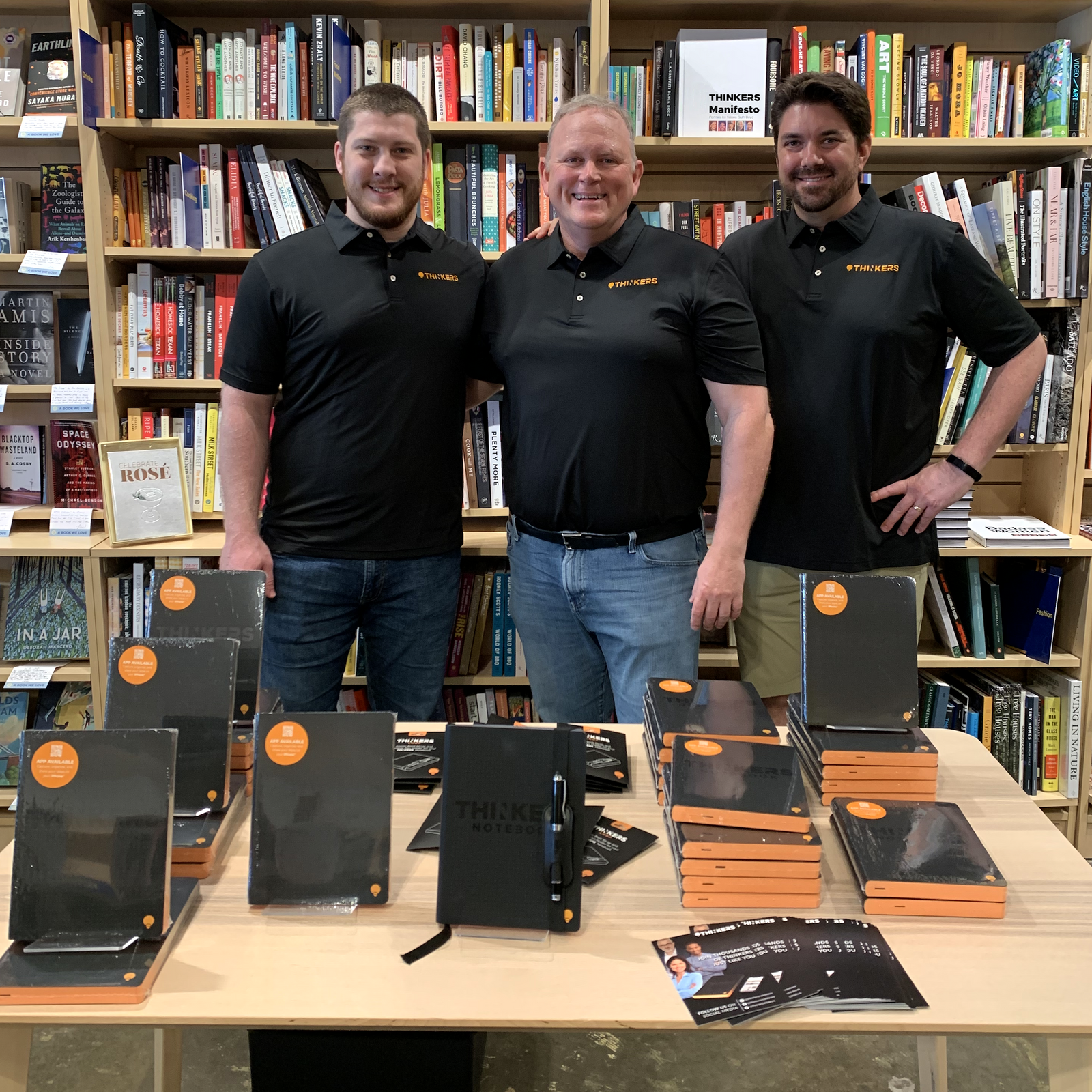 Our Story
We believe that the best ideas start with pen and paper and become transformed when they are shared with others.
However, traditional notebooks and apps are not optimized for the way we capture and collaborate on ideas in the modern world.
So our founders - Sean Jackson, Jerod Morris and Daniel Reiling - set out to create a better solution.
A solution that combines a premium notebook with an intuitive app; perfectly optimized to work seamlessly together.
But they went one step further - creating a community of like minded individuals that shared a passion for becoming better thinkers.
The world needs better thinkers and we want to do our part by helping to create better, bolder thinkers … one thinker at a time.